Connectivity for your business phone system
What Do I Need to Get Started with SIP Trunking?
Getting started is easier than you think,
here are a few key points:
You have to identify does your current Phone system support SIP? If it does, you are at the right place. If it does not then you can always start with our Cloud Hosted Phone system.
Most probably you want to keep your existing phone numbers, if this is the case then you can easily port your numbers to our network. Our number porting process is hassle-free, all you have to just apply for it. We will sort it out with your existing network provider on your behalf. 
You can start with us by signing a 14-Day Free trial. We will credit your account with $2.00 so you can integrate the SIP trunk with your existing phone system and make some test calls.

No hardware needed and zero maintenance (no need for an in-house IT expert). Talk to our trained staff member who can always help you to get it going. 
Starter
per channel/per month
1.50 NZ$
PAY AS YOU GO PLAN (NZ/AU)
This plan suits for NZ/AU based small companies or startups
New Zealand & AU local & national: $0.02/min
New Zealand & AU mobile: $0.08/min
New Zealand 0800: $0.00
Order now
Freedom
per channel/per month
7.00 US$
PAY AS YOU GO PLAN (International)
This plan suits for enterprises or call centers located outside NZ or AU
NZ & AU local & national: $0.015/min
NZ & AU mobile: $0.06/min
Calls to U.S.A & Canada: $0.01/min
Inbound Channels: $2.00 per channel/per month
Order now
Connect your existing Phone System
frequently asked questions
What are the requirements to start with SIP Trunking?
As long as your current telephony system support SIP, you are good to go. The SIP connection will run over the internet, which means your call quality will depend on the quality of your internet connection. Our SIP Trunking solution also supports TLS which means your SIP signalling will be encrypted.
What are the benifits of switching PSTN to SIP Trunking solution?
Business communication has become a key part of current times especially since your teams can work from anywhere in the world. You need a robust, flexible and cost-effective phone system, this is where SIP trunking comes into the game. You do not need to host any hardware, all you need is a reliable internet connection with enough bandwidth. You will also get the flexibility to change your business location anytime.
Can i connect your SIP Trunk with Microsoft Teams?
Microsoft has given a way to connect your current MS Teams instance with external telephony networks. You can simply set up a TLS based SIP trunk and use your current MS Teams dial pad to send and receive calls. You can keep your current MS Teams number or buy new from external providers.
I have moved to VoIP but my current SIP provider is not reliable. What should i do?
Not every SIP Trunk provider company is running with the same VoIP solution. We at VND SIP ensure that our communication systems work with the best possible quality of service. We have set up our nodes at different locations and our smart routing will choose the nearest healthy RTP node. 
"Microsoft Teams Direct Routing" with VND PBX
Add calling functionality to your Microsoft Teams users
Keep your existing phone numbers
Use advanced call routing features and reporting
Low-cost and top NZ provider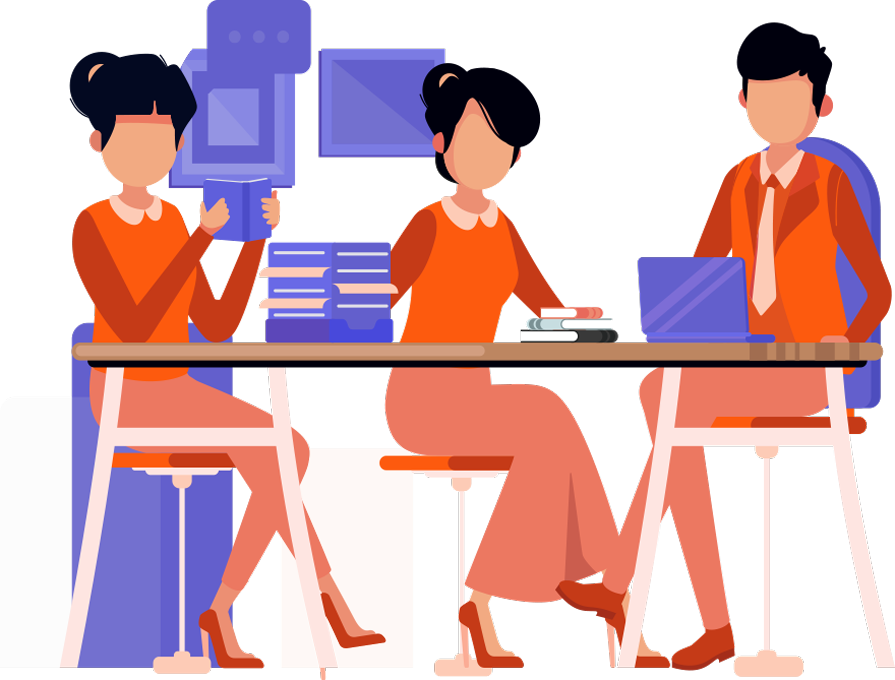 Over 11,000 happy customers served.
Here's what a few of them have to say about SIP Trunk Solution.
VND PBX system is quite reliable and the cost savings are extensive.  Their Cloud PBX phone system offers so much more – flexibility, resilience, integration to our website via API's
John V.
Team lead - ideanet
One of our clients have recommended VND PBX and we took a chance. We are really happy with their services. They are always around for help. Highly recommended for any one who is looking for a reliable office phone system.
Francis
Director - MyFonetb
We choosed VND PBX because It's on cloud and very easy to use. Any one in our office can modify the phone system at anytime.
Daniel
IT Manager